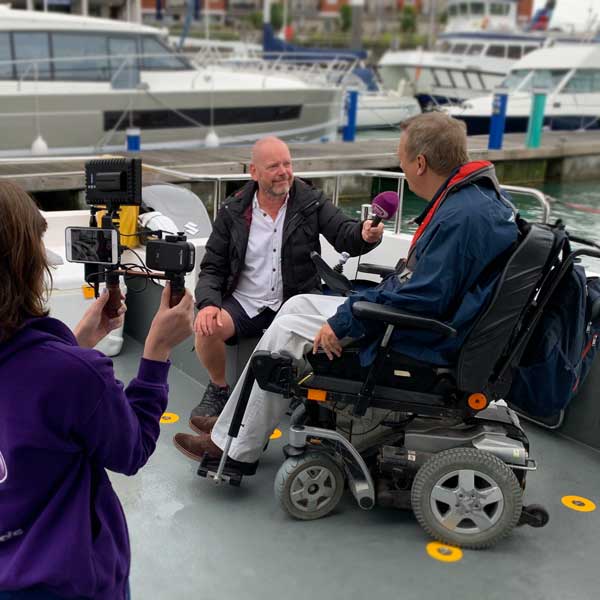 Geoff Holt Commercial Services
You can now put the power and energy of the Geoff Holt brand with its inclusive and motivational qualities to work for you.
There are a number of opportunities available to selected organisations, corporations and brand owners ranging from personal appearences and public speaking, to disability awareness training and ambassadorial roles to involvement in his compelling projects. 
As well as his roles above, Geoff is also the founder and SEO of Wetwheels Solent. Wetwheels is a Community Interest Company (CIC) serving the local community by using wheelchair accesible boats to provide boating opportunities for people of all ages and abilities. There are a range of options; from educational and mentoring programmes to sport and experiential trips, there is something for most people.
For more information visit: wetwheelssolent.co.uk
Geoff Holt is a yachtsman who understands business. Drawing on his world-record setting experiences offshore (and often his own business story too) Geoff is able to tailor powerful messages to meet a client's brief. From USA, Mexico, Europe and across the UK, audiences consistently tell us that Geoff's story is making a difference.
Geoff has spoken to many different audiences in a variety of situations and venues. His natural modest charm and engaging manner coupled to the incredible challenges he has overcome make for compelling listening and a great source of motivation and inspiration. 
See the Speaking Page for more information, or to make a booking please contact us here.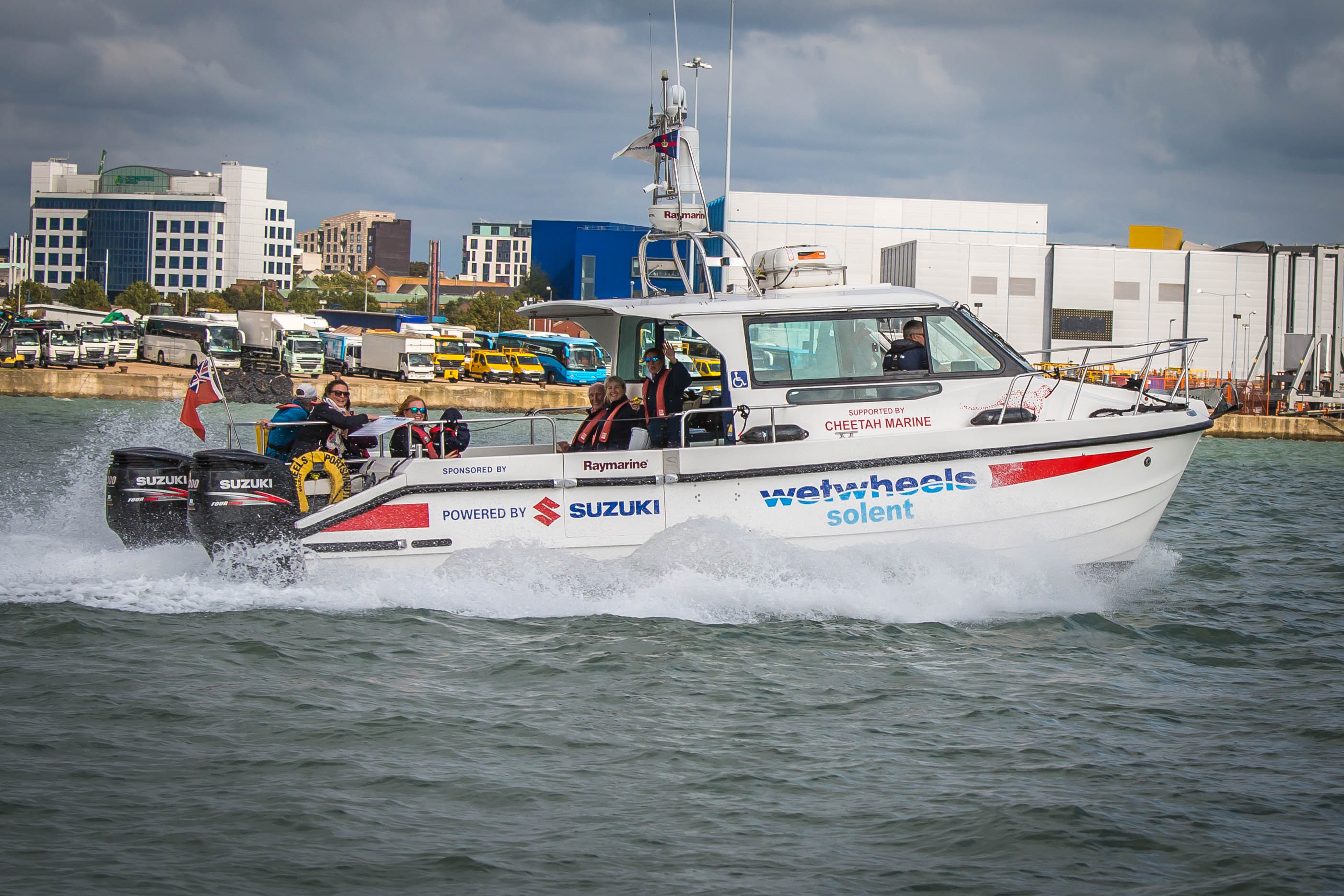 Geoff works with selected brand owners, corporations and organisations to lend his name in support of their commercial goals and stakeholder engagement strategy. There are various programmes available within structured Ambassadorial and product or service Endorsements, including:
Ambassadorial Endorsement
Global, National, Regional and Local: exclusivity in category, full exploitation rights. (See below for an example)
Products and Services Endorsement
Category exclusivity, exploitation rights by agreement.
Licensing
Geoff Holt brand licensing , branded merchandise, publishing, broadcast and image rights.
Example of an Ambassadorial Endorsement
Tailored to meet a client's social or commercial objectives and available on a Global, National, Regional and Local basis, to include:
Category exclusivity (e.g. Professional Services)
Primary branding rights (on formal shirt, sportswear, performance clothing, vehicles etc)
Branding rights on equipment (as applicable e.g. Penguins, press / media backdrops, website, email newsletters, etc)
Access to Geoff Holt digital media content; Personality and Commercial websites including blogs and social media
Sailing days with Geoff for corporate / client and / or staff entertainment, motivation and reward
First rights to be involved with future Geoff Holt initiatives
Internal and external advertising, communication and endorsement rights
Right to Round Britain and Transatlantic stories for client entertainment, media or staff engagement purposes
Personal appearances (press / media event, training, motivation and entertainment)
Access to image and film archive
Signed copies of Geoff's book 'Walking on Water' charting his around Great Britain challenge
To discuss your Endorsement options, please contact us here.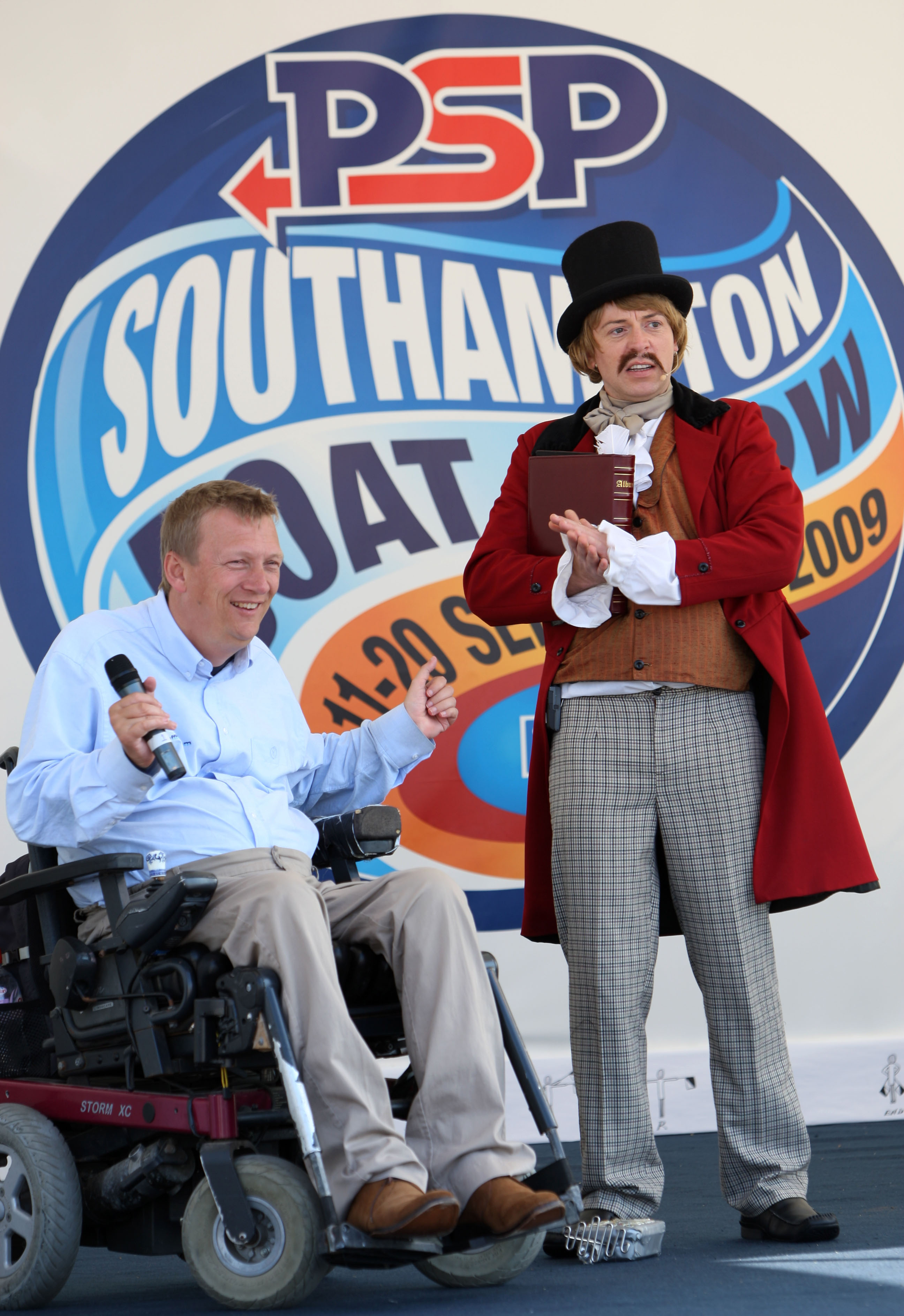 Geoff Holt MBE is available selectively to work with clients as a retained advisor or Non-Executive Director in the areas of Disability Awareness and Corporate Social Responsibility or act as a consultant on individual projects where his achievements and life experience can be brought to bear.
Areas in which Geoff can contribute include:
Input to the design of products and services
Testing and evaluation of products and services
Insights on living with disability
Insights on reaching audiences with disabilities
Marketing of products to disabled consumers
Disability Awareness
CSR
Culture Change
To discuss your options, please contact us here.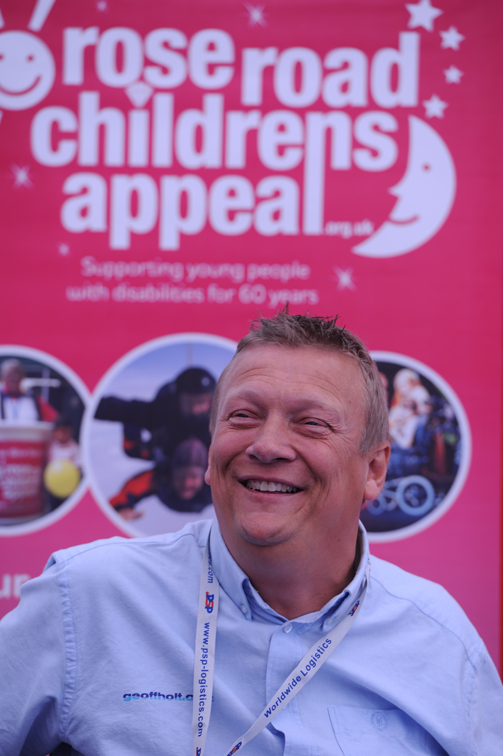 As an adventurer, record holder, athlete, published author, campaigner, disability ambassador, family man and respected media personality, Geoff is available to provide Expert Opinion, Editorial Contributions and Broadcast Presentation across a wide spectrum of subjects along with providing access to Publishing & Film Rights to his existing material.
Geoff's experience for media and communications appointments include:
1995-1998: Medal winning athlete competing for Team GB
1995 – 2004: Founding Chairman of National Charity RYA Sailability
1995 to date: Member, RYA Paralympic Steering Group
2007: First disabled person to sail single-handed around Great Britain
2007 to date: Representative and Selection Group Member, British Paralympic Association
2007 to date: Patron to a number of disability related causes and charities
2008 – 2009: Published author, 'Walking on Water'
2009 to date: Presenter, BBC Radio, 'H2O Show'
2009 to date: Disability Sports Ambassador and Campaigner
2009 – 2010: First disabled person to sail unassisted across the Atlantic Ocean
2010 to date: Columnist, Yachts & Yachting Magazine 
2010 to date: Columnist, All at Sea Magazine
To discuss your Media options, please contact us here.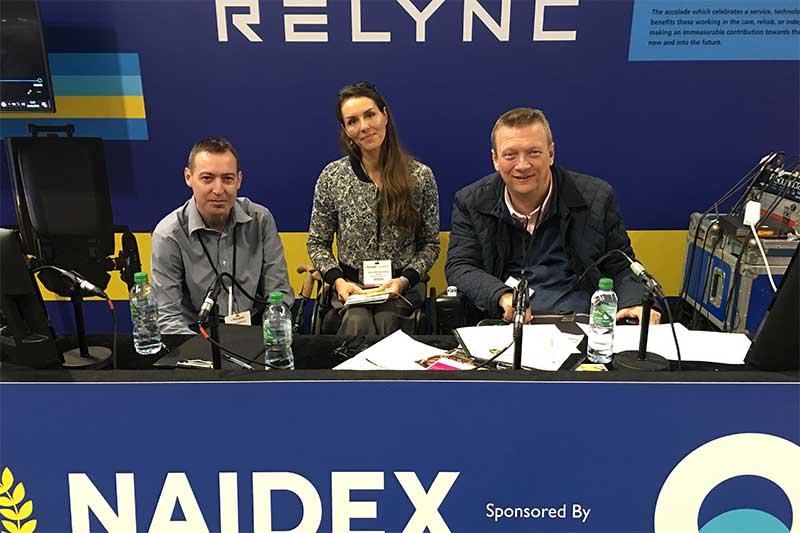 Equality and inclusion is about far more than compliance with the Equality Act or avoiding costly litigation. It starts with awareness, understanding, vision and a positive corporate culture backed by facilities and services designed to be accessed by everyone; delivered by people with courtesy and compassion.
With an increasingly ageing population and some 10 million disabled people in the UK today, it makes sound commercial sense to both recognise and prepare to meet the demands of disabled people and the £80 billion they currently spend each year. It is estimated that by 2033, almost a quarter of the UK population will be aged over 65 with 5% of the population aged 85 and over which will give rise to a proportional increase in people with disabilities and restricted mobility.
The commercial value of those with disabilities or restricted mobility and their natural preference to spend their time and money with those companies and organisations who truly cater for their needs cannot be underestimated.Unlike other disability awareness programmes, what makes our courses unique and differentiates our services from the rest of the market is their accreditation by Geoff Holt MBE.
Geoff Holt Accredited
The Geoff Holt Accredited Programme is committed to attaining the highest standards in the integration of disabled people into workplaces, leisure facilities, events, hotels, restaurants, public buildings and resorts / destinations
The programme aims to ensure that all participating companies and organisations can offer the highest standard of disability awareness, useable facilities and safety to all disabled users
Once accredited, clients have permission to use the Geoff Holt Accredited logo in their marketing
The Accredited programme has two distinct modules, Certification and Consultancy.
Certification
Certification is renewable each year subject to review which includes updates on the latest best practice and applicable legislation
Clients receive marketing rights to use Geoff Holt Accreditation in their own marketing programmes, including printed and digital media
Certification shows your customers that we have not only provided the training, but displaying the Geoff Holt Accredited 'Certified' logo gives them the reassurance that we have given you our seal of approval.
Clients of the Geoff Holt Accredited Programme will be identified and promoted on the Geoff Holt commercial website
Consultancy Services
Disability Awareness Training
Bespoke programmes around your requirements
Disabled people In the workplace
Marketing your business to disabled people
Facilities accessibility audit
Training the trainers
A 'typical' Geoff Holt Accredited Disability Awareness Training Package would cover:
Aims: Meeting the needs of disabled people, both customers and colleagues
Understanding types of disability and demographics
Addressing common misconceptions; attitudes and terminology
The impact of the Equalities Act
Identifying barriers and solutions for disabled people accessing your goods or services
Disability considerations in the workplace
Communication Workshops
Practical Activity
Training can be delivered on-site or externally. Many of our clients choose the activity element of the course to be held externally and our most popular activities are afloat on a yacht although it can be tailored around virtually any sport or theme.
Courses are generally held over one or two days with a maximum of 8 delegates per course per day. Train the Trainer courses are held over one day and are for a maximum of 4 delegates.
A Bespoke Package would additionally cover:
Aims: Understanding how to improve facilities and services to be more accessible to disabled customers
Initial meeting to discuss project scope and agree objectives
Site visit for initial review of facilities including the accessibility of entrances and exits, signage, parking facilities, movement on site, office layout, lifts and staircases, toilets, usability of services and equipment, awareness and attitude of staff, terminology and usability of promotional literature and websites
Interviews with key members of staff to gauge levels of disability awareness and appreciation
Debrief with written recommendations for adjustments to comply with standards and best practice including any further training of staff and/or site changes and equipment requirements
Because all clients have different needs and are operating at different levels of disability awareness, our courses are structured individually based on individual requirements.
To discuss your options, please contact us here.
Geoff Holt MBE is currently working on a number of major innovative projects including the development of elite disabled athletes in sailing and in bringing humanitarian and disability awareness causes to the hearts and minds of millions of people around the world. These projects will be announced in due course, but in the interim, we would be pleased to receive expressions of interest, most especially from companies interested in getting involved, whether as sponsors or in providing supporting goods and services. 
For more information contact us here.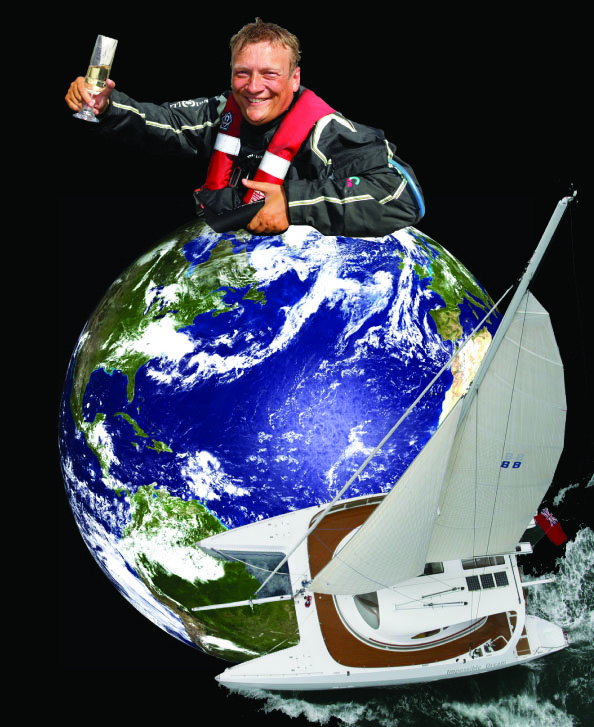 Geoff is one of the most incredible people I have met. He will never be the person who pushes himself to the front, but the one who silently goes about his business – and lifts himself so high in doing so that he towers way above the rest.

His transatlantic voyage was nothing short of exceptional, but to me that journey is simply a reflection of him.